Electronic Invoicing
Create your invoices, bills and estimates in digital form, with full payments, status and dates overview.
Reports
Customizable business reports and summaries of invoices, payments, client balance and VAT calculation. 
Data in the cloud
Your data is always safe, accessible from any location or device, and invisible to anyone else.
User Management
Grant different levels of access to your employees and appoint permissions to your team members.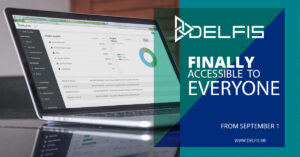 As of September 1, 2020, the Delfis system for electronic invoicing is finally available to everyone, since the closed beta testing phase has ended. In this final phase of the…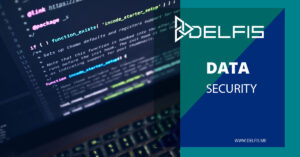 Data security is one of the most important pillars on which a quality and reliable system for working with financial documentation rests. No one wants his invoices to be lost,…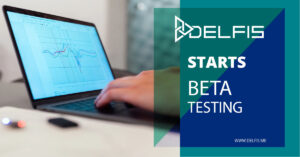 We are pleased to inform you that after several months of development, our electronic invoicing system – Delfis, has finally entered the beta testing phase. Our partners and companies that…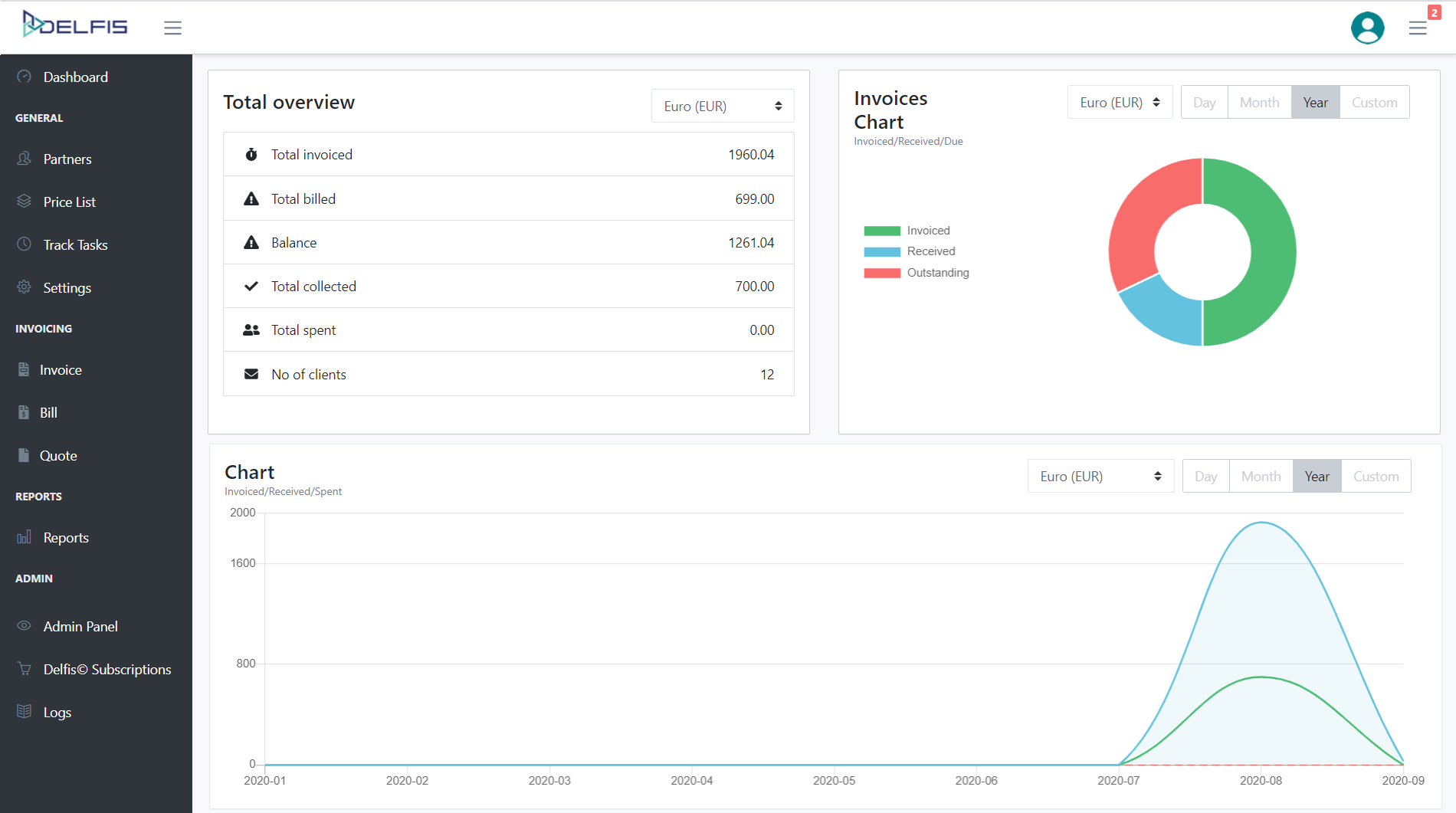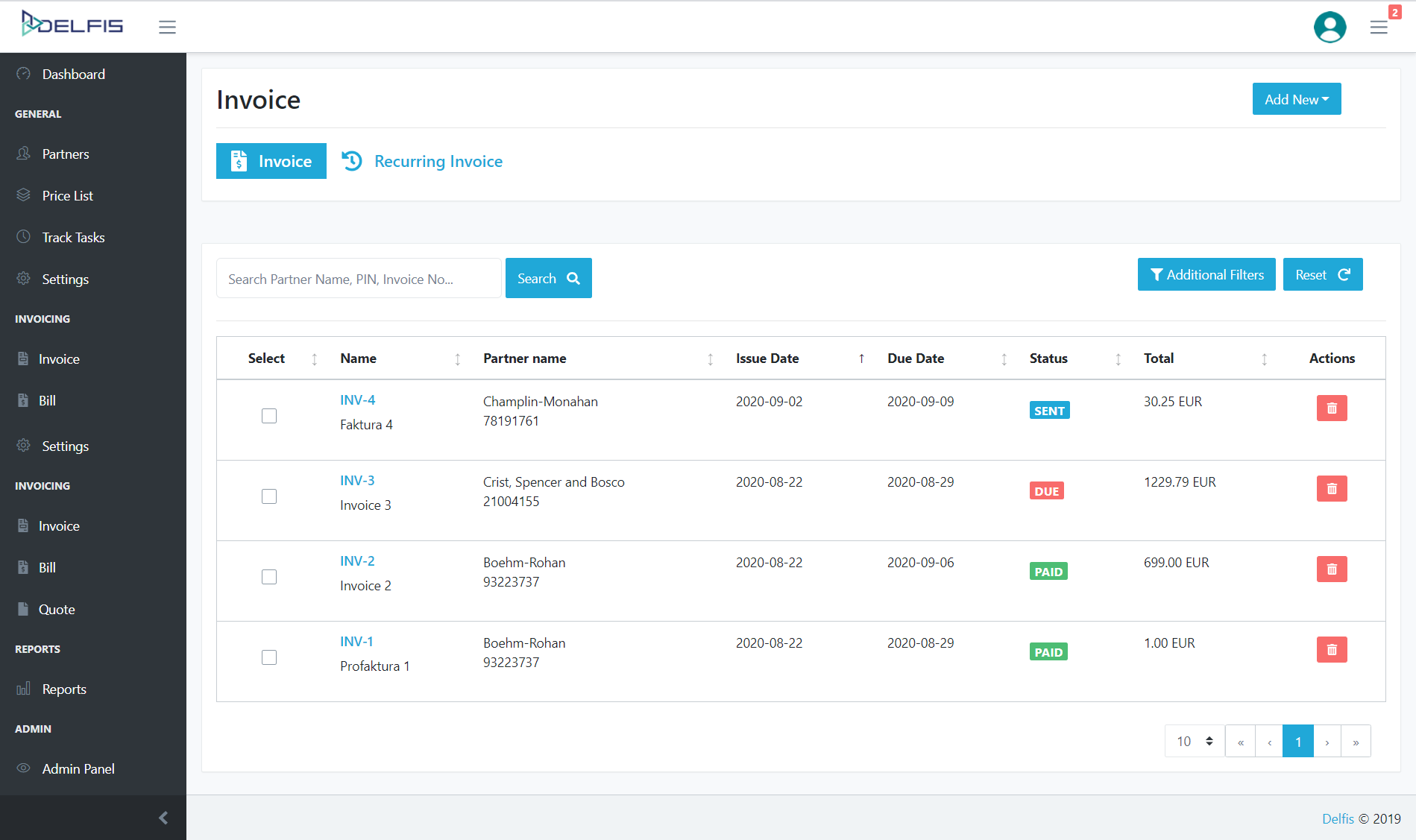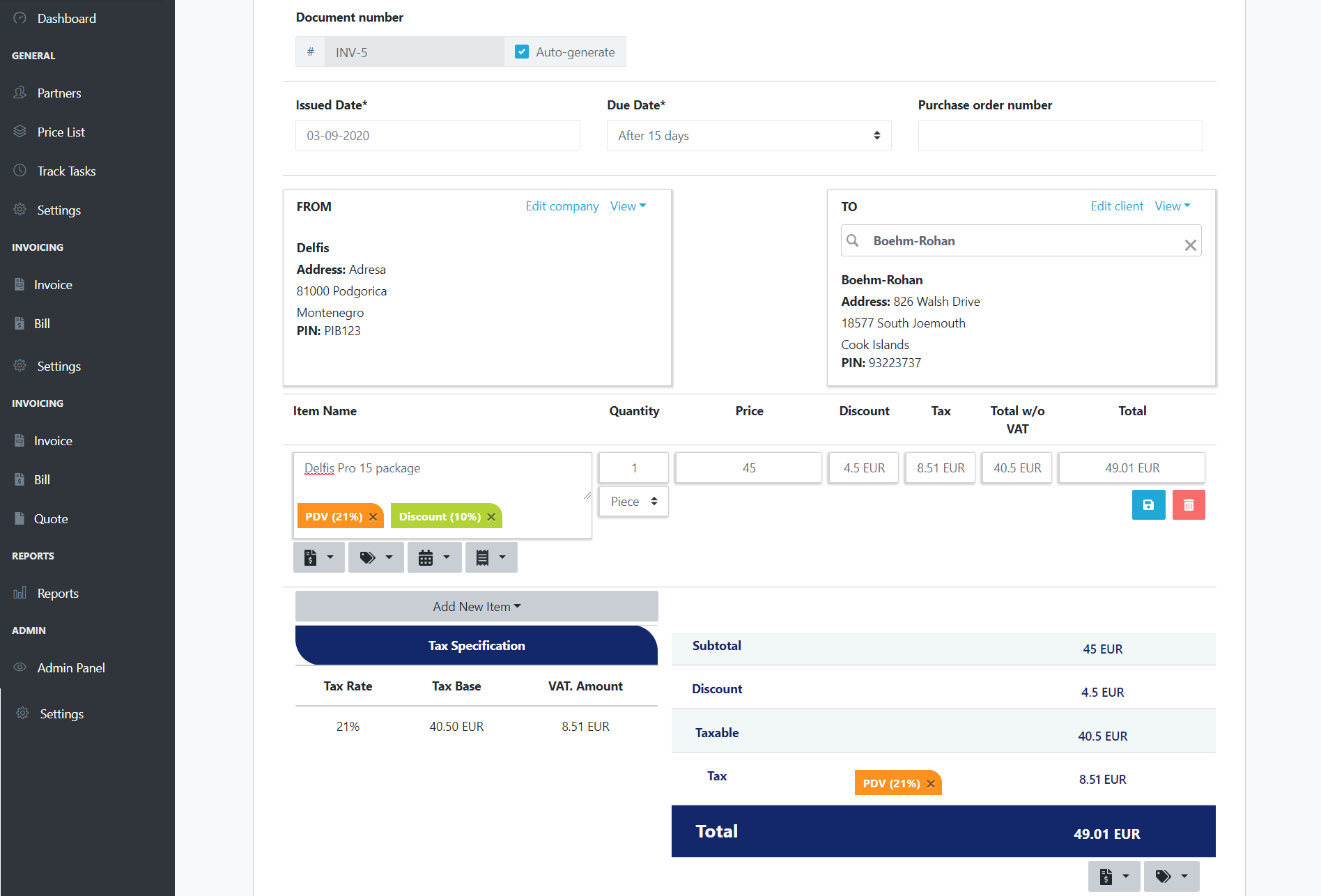 Take a 10 days free trial and send your first invoice today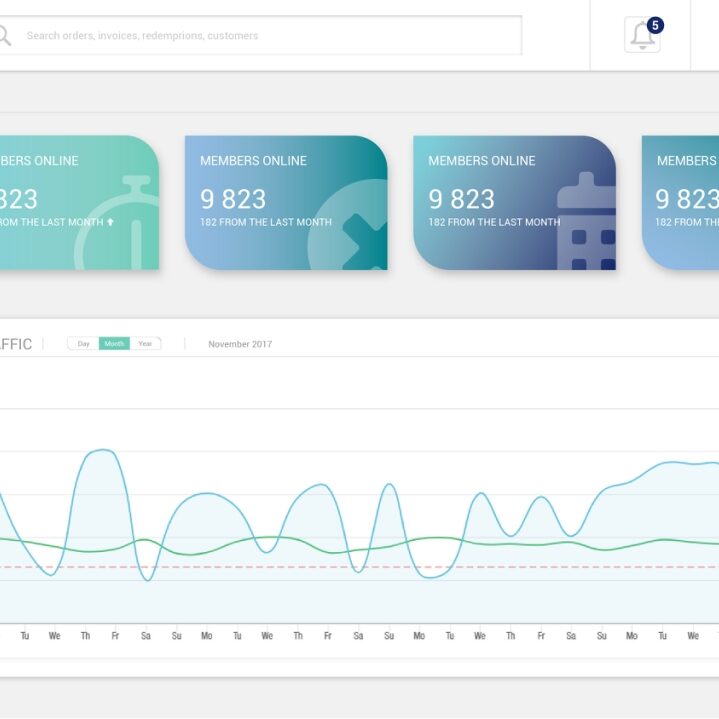 Create your first invoice in
Create your account by inserting your name, e-mail and password. You will get a confirmation e-mail, after which your account will be created.

Register now

Create your company

Add your business data, like company name, address, PIN and VAT number, contact details, Bank account number, your company logo or any custom data you wish.

Add clients and pricelist

Create a list of your clients with all necessary data for future use. Create a price list of your products or services with predefined prices, VATs and descriptions.

Issue your first invoice

Enjoy full power of Delfis invoicing system, with which you can issue an Invoice, Bill or Estimate in less than 30 seconds.